Women Build Hamilton: Erin's Story
If you've kept an eye on Hamilton's culinary scene over the years, Erin Dunham likely needs no introduction.
Erin is the CEO and co-owner of Hamilton-based hospitality group The Other Bird, the parent company behind a family of unique dining destinations in Hamilton, Burlington, Paris and London. She has been named Hamilton's young entrepreneur of the year by the Hamilton Chamber of Commerce, received the Top 40 Under 40 award in Hamilton, and was named among the top 15 people to watch in the city for 2015 by The Hamilton Spectator. She is also won YWCA Hamilton's Women of Distinction Award in 2018 for Business Leadership and Entrepreneurship.
But not only is Erin shattering barriers in the competitive world of hospitality – traditionally a male-dominated field — she is also deeply dedicated to building her community. A lifelong Hamiltonian, Erin is a passionate philanthropist who has dedicated her time, energy, and significant talents to lifting up women, girls, and gender-diverse people in our community.
Erin is the co-chair of our #WomenBuildHamilton campaign – our largest-ever fundraising effort in support of the new Putman Family YWCA on Ottawa Street. Erin helped publicly launch the #WomenBuildHamilton campaign at our 2022 Women of Distinction Awards, when she increased her campaign gift to $25,000 live in front of over 1,300 attendees.
"I know that women aren't paid enough attention to, especially when it comes to housing and basic needs being provided," she said. "This seemed like a step in the right direction in our community to have more support for women and their children."
Erin has always been interested in philanthropy. As a teen and young adult, she volunteered at the Canadian National Institute for the Blind and other charities and institutions that inspired her.
"I always thought, "What can I do, what can I do?," she said. "All through university, I always volunteered somewhere – I couldn't give financially, but I could volunteer."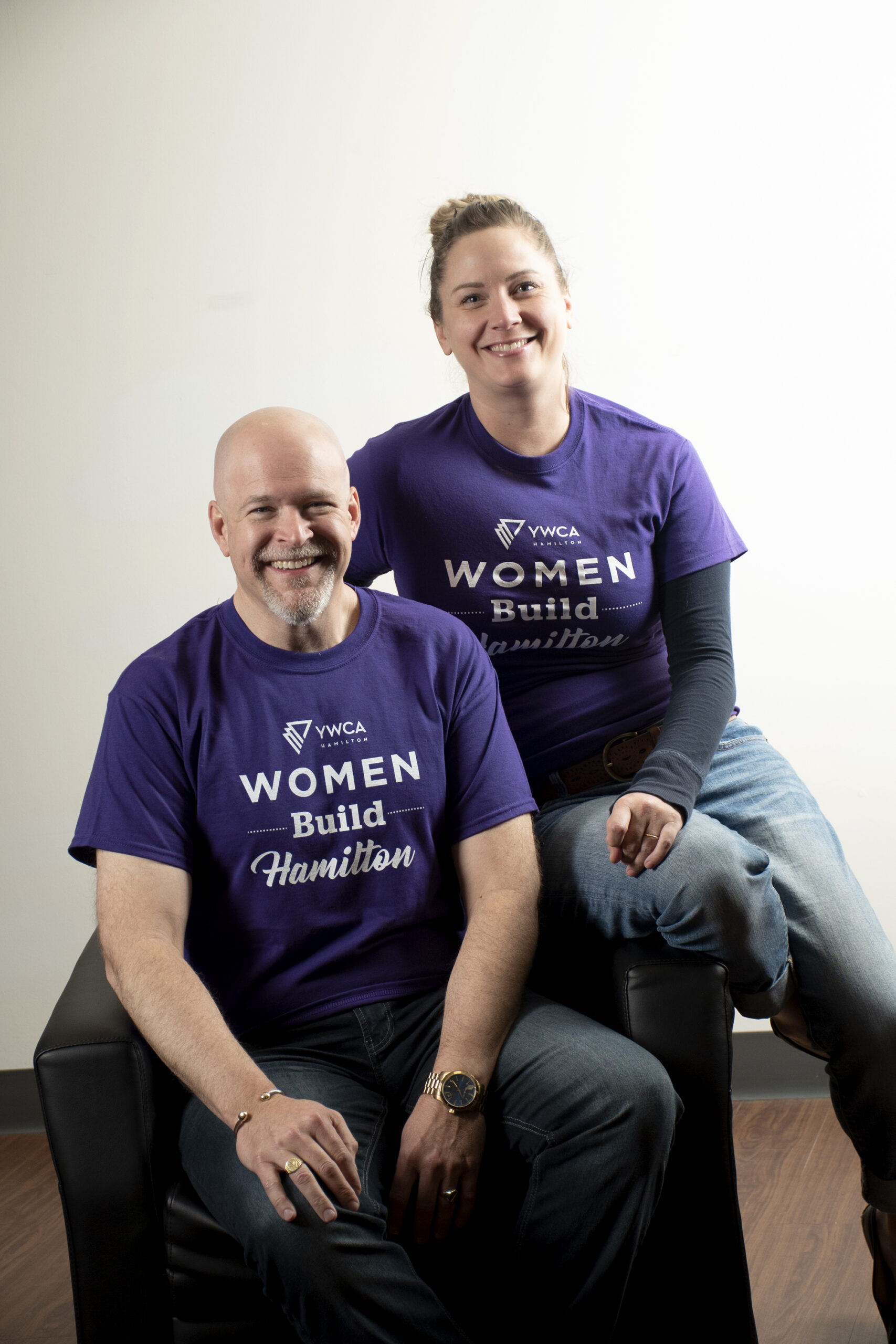 "Now, I'm super proud of getting to a place to being able to help in a financial way – it's a wonderful joy to be able to give back. I never thought that I would get here."
For Erin, the best part of co-chairing the #WomenBuildHamilton campaign, along with co-chair Peter John Van Dyk, is meeting other people in the community who are passionate about supporting YWCA Hamilton's work.
"I thought it was going to be a hard job to get people to care, but it wasn't at all," she said. "There are so many people in the community who align with this cause, which is so wonderful – and meeting people from all walks of earth who are passionate about women is amazing."

"My life and my successes aren't measured by what I have, it's measured by what I'm able to give – and I love being aligned with other people who see things the same way."
Thanks to the support of community members like Erin, we are getting close to hitting our ambitious #WomenBuildHamilton fundraising goals before our March 2023 deadline. We only have $600,000 left to raise toward our goal of $5 million – but we need your help to get there!
There are many ways to support us as we fundraise to cover the costs of the Putman Family YWCA, including making a donation online, joining Erin in our Builders Circle, shopping our YWCA Hamilton store, and participating in our "Tap to Give" campaign by hosting a touchless donation station at your businesses or event.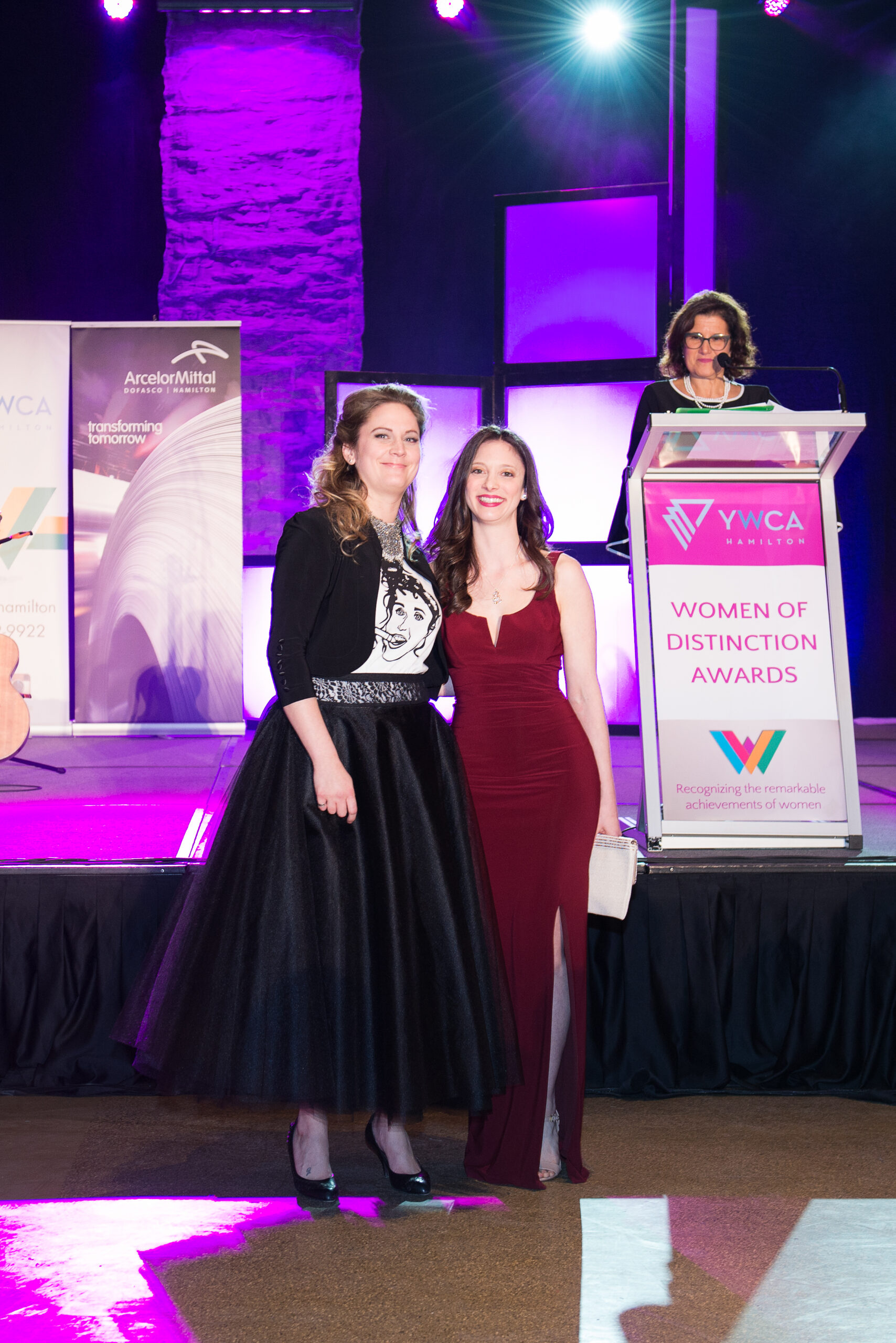 "My life and my successes aren't measured by what I have, it's measured by what I'm able to give – and I love being aligned with other people who see things the same way."