Women Build Hamilton: Charaya's Story
As a child, Charaya Thach didn't think she'd be living the life she does today.
Born in South Vietnam, Charaya and her family were part of a wave of refugees who left Vietnam in the 1970s and 1980s. After enduring a harrowing journey with her family to escape Vietnam, Charaya spent years in a refugee camp in Thailand before immigrating to Canada at age 10.
Today, she makes her home in Hamilton, has a successful career in the finance industry, and volunteers her time as the Chair of our YWCA Hamilton Board of Directors.
Despite the many twists and turns in her journey – or, perhaps because of them – Charaya is determined to give back, to help others, and to build Hamilton.
"Where I came from, I never thought that this would be me," she said.
Charaya's journey to Canada began when she was five years old, when her parents decided to flee the country with Charaya and her one-year-old sister. Her Father left first, paying someone to lead him through the jungles of Cambodia on foot to reach a refugee camp in Thailand.
The journey took two months – roughly 60 days of walking without reliable food, water, shelter, and the constant threat of danger from the Khmer Rouge, members of the Communist Party of Kampuchea (CPK). Charaya's father later told her that he watched other people die on that journey during a raid by Khmer Rouge soldiers.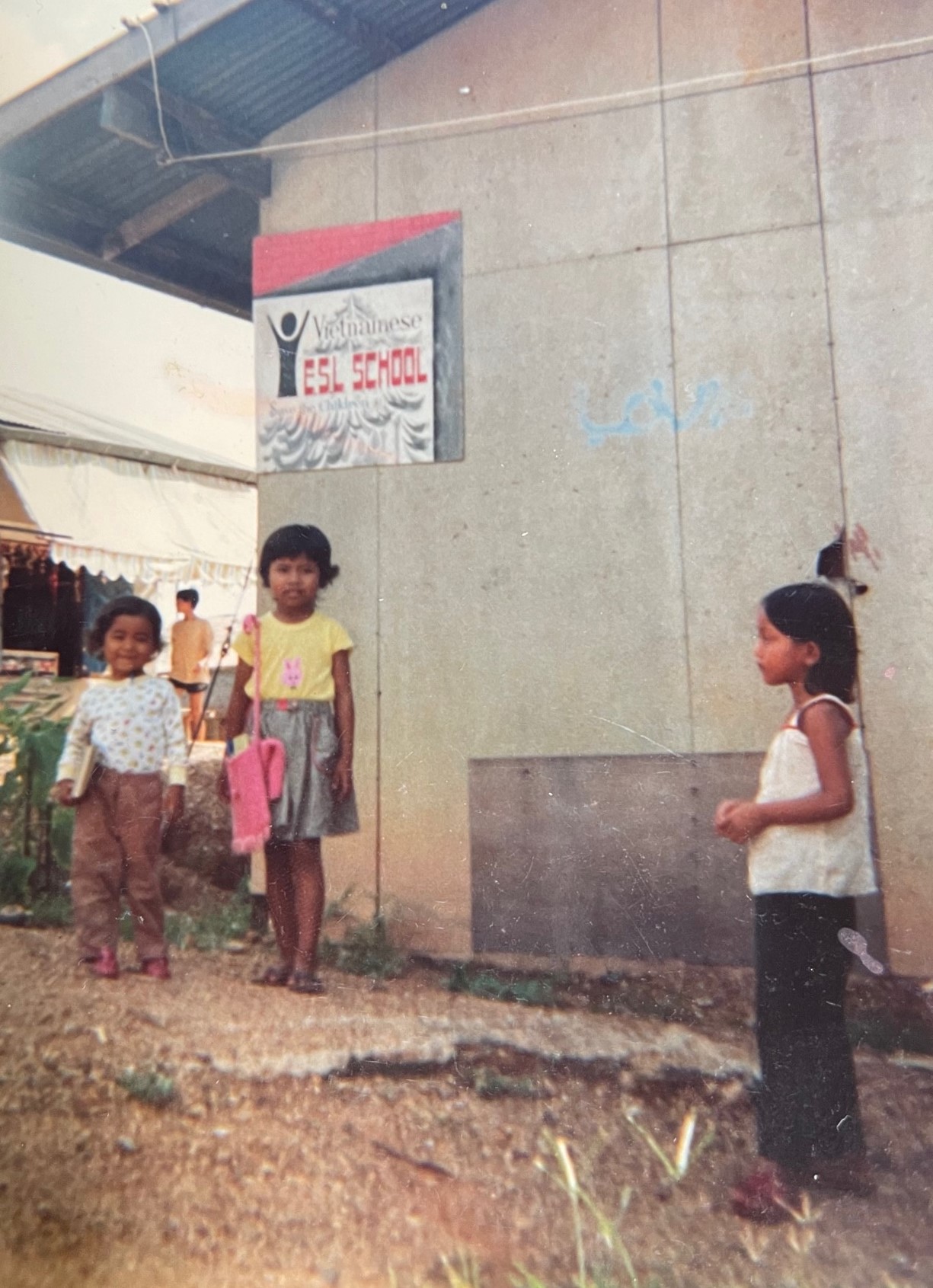 Once Charaya's father made it safely to the camp in Thailand, it was time for Charaya's mother to make the journey – but this time, with a one-year-old infant and five-year-old child.
Charaya's mother sold rice, the family cows, and some gold to pay for the voyage and to hire someone she knew to carry Charaya's sister during what would be a difficult journey.
Charaya doesn't remember much about the experience – including how she rode with her mother and sister on top of a van during their trip, or how her mother sewed a small gold necklace into her underwear to use in case of emergency.
"When people say that you get somewhere without a dollar, that was us. That necklace was the only thing she had," Charaya said.
Meanwhile, in the refugee camp, her father had heard that a woman and her two children had died in the jungle, and assumed it was his family. For weeks, Charaya's father thought that his wife and children were dead.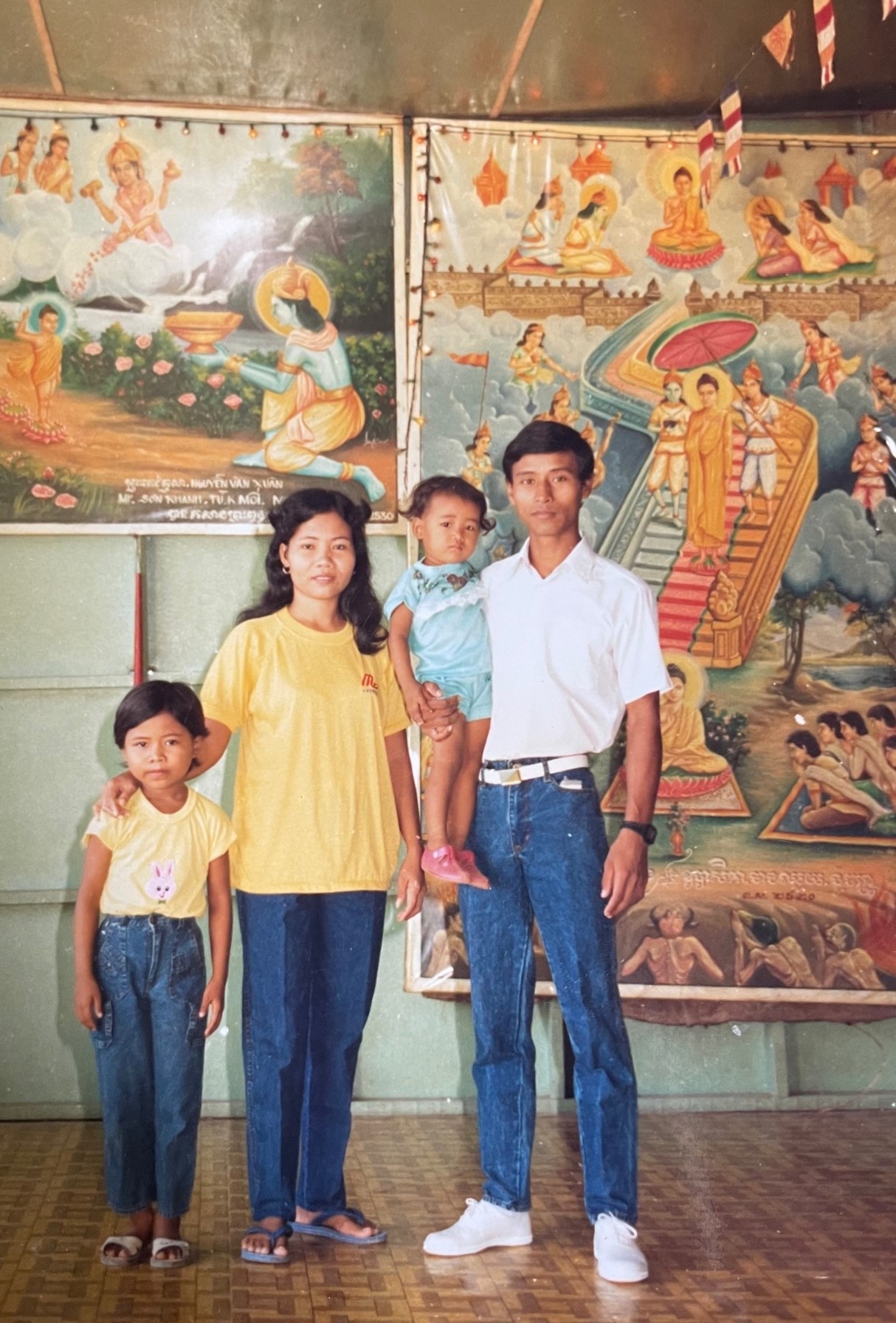 After safely making the journey through the jungle, Charaya's family reunited at the camp. They lived there for two years, staying in a small concrete hut and surviving on rations of rice and canned fish. They were eventually accepted to live in Canada after being sponsored by her father's cousin, who lived in Edmonton.
"We literally came with the clothes on our back," said Charaya.
Seven days after landing in Canada, both her parents got jobs – her mother as a dishwasher in a restaurant, and her father as a cleaner. Eventually, they saved enough to get their own apartment. Charaya and her sister walked themselves to school, let themselves in at home every day, and heated up food in the microwave. By the time she was 12, she had learned English and was translating documents for her parents.
It was during this time that Charaya experienced philanthropy. Charaya remembers hearing about how she could sign up to get a box of toys and food at Christmastime, and how it was a pivotal moment in her life.
"My sister and I learned all about Canadian food from that box – we didn't know about hamburgers, pasta, or anything, because that's not the food we ate at home," she said.
"That was my biggest memory of what I now know as charity."
Charaya's family moved to Hamilton when she was in Grade 10 and lived in a small apartment in Stoney Creek. Both her parents worked in factories, earning minimum wage and saving to move into a bigger home.
Charaya, too, remembers getting a job — first at McDonalds, where she made $5 and received one meal per shift, then at Tan Jay in Eastgate Square. She hadn't given much thought to what she would do after high school until a teacher suggested she start thinking about university.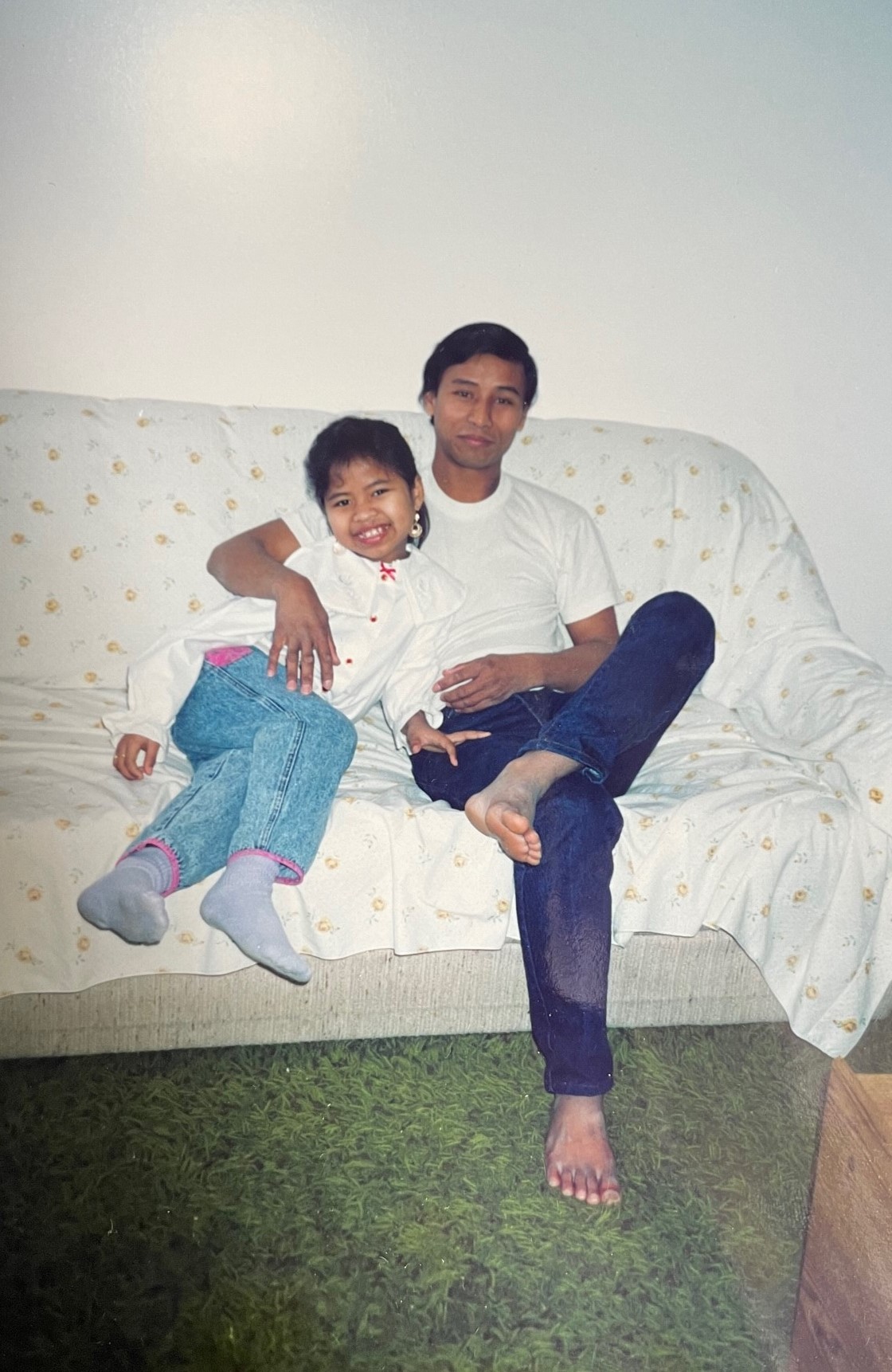 "One of my teachers said to me, "What are you doing after high school? What about McMaster?,"" she said. "It was that teacher that put that in my head. I started looking into, how I could get into business school.?"
Charaya did end up being accepted to McMaster University, where she took the bus from her family's Stoney Creek apartment to the west end. After graduation, she worked her way up through several jobs in the finance industry – first at a Fidelity Investments call centre, then as an analyst at Ford Credit, and today, at Scotiabank.
"I progressively bloomed with the right mentors at work," she said.
She began her relationship with YWCA Hamilton after being invited to join the Board of Directors.  Charaya says that it was during that application process that she was asked to reflect on feminist values and whether she considered herself a feminist for the first time – and she couldn't say for sure where she stood.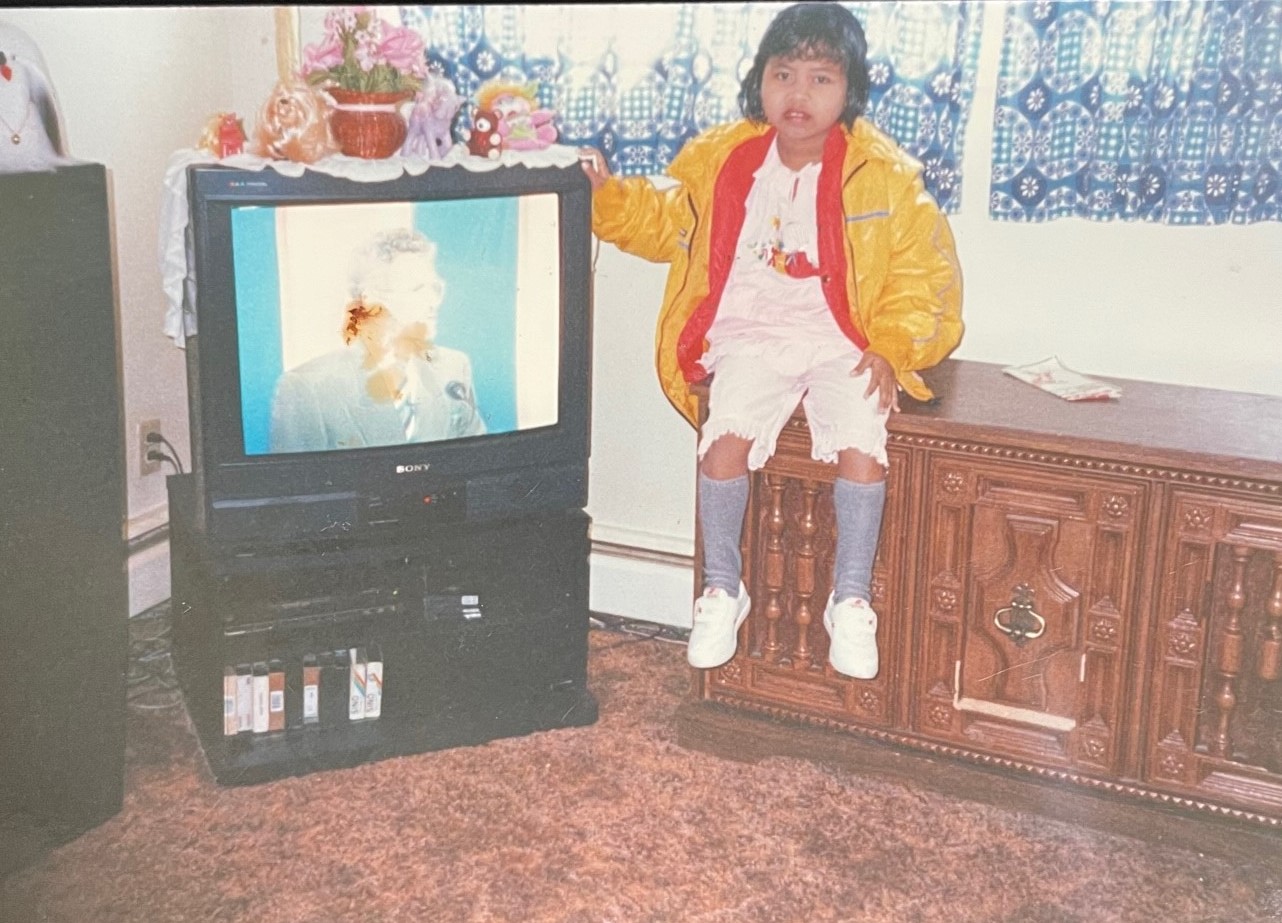 "It made me think – as an Asian woman, our background is very much subservient. When we were growing up, it was my mom who was always the one serving people, and as a teenager, I was called to pick up after the men's table.  I still remember that feeling of, "Why am I doing this?" And even though I grew up with this culture, that didn't sit well with me," she said.
"And I was like, "I must have always been a feminist."
Given her background, Charaya says that she's incredibly proud to have helped lead the organization through the conception and construction of the Putman Family YWCA.  She says she can't help but to see herself reflected in the families moving in, especially since she knows the impact of living in a bright, clean, safe environment.
"I don't know if everybody who has always had a nice house realizes how nice that place is going to be – having brand-new kitchen, beautiful windows, even just the lobby.  I don't know if everybody understands the magnitude of what it's like to live in such a nice and safe place – especially for a child," she said.
"Hopefully someday there's going to be a little Charaya in there."